MWROC X Special Guest Faculty!
HAYLEY DORLING – Guest Dancer and Singer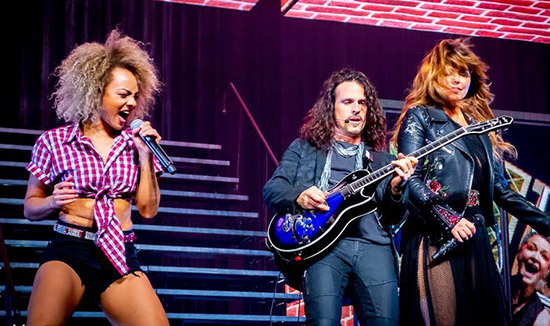 Hayley came into all our lives last year around this time, when she and Elijah met and started working together on the Shania NOW Tour. Hayley is a gifted and charismatic singer, dancer, and overall performer who has toured with the Broadway show, Wicked (among others), and will be sharing her wealth of knowledge with our attendees.

Hayley is a Southern California native with over 20 years of dance under her belt. She began training at the age of 8 at Inland Pacific Ballet Academy in Montclair, CA. After graduating from Chino Hills High School, she continued training at Mt. San Antonio College where she studied under Lee Martino, Amy Bates Nakamura, among others. In 2011, Hayley joined the Entity Contemporary Dance Company and performed throughout California for 3 years. Coupled with her experience and expertise as a versatile singer, Hayley booked the National Tour of WICKED in 2013 where she played numerous roles and traveled cross country for 3 years. Most recently, Hayley toured with the queen of country herself, Shania Twain on her 2018 NOW World Tour, choreographed by Mandy Moore. The tour encompassed 77 shows in 14 countries and lasted over 9 months. The tour concluded in 2018 as one of the highest grossing tours of the year.
Find out more at www.hayleydorling.com