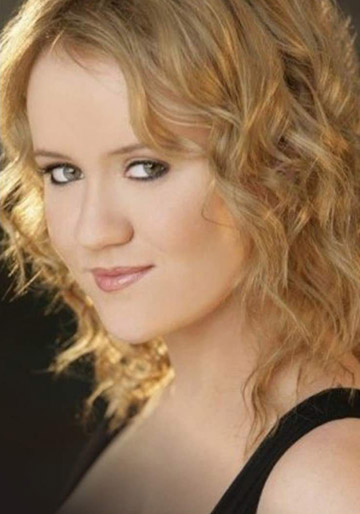 Aria Curzon is a professional actress, singer, dancer, and more; and will be teaching a great course on performance and stage character development. More details coming soon!

Improv classes to help you make authentic and strong performance choices on the spot
Basic acting skills to help you bring your own truth to your stage persona
Tools to help you break through barriers of awkwardness and shyness
---
Aria Noelle Curzon was born in Hollywood, California, and has been a professional actress in the entertainment industry since she was 6 years old; in TV, film, voice-over, and theatre. Aria is best known for her voice-over role as "Ducky" in Universal Studios' The Land Before Time film series, but is also well recognized for her 10 year run as the beloved recurring character "Mandy Straussberg" on the radio show Adventures in Odyssey, as well as her roles on other animated shows and movies, such as Disney's Recess and Lloyd In Space, DreamWorks' The Prince Of Egypt, and Christmas family film, Annabelle's Wish, as well as voicing the iconic character Pebbles Flintstone in Hanna Barbera's Cave Kids series, as her first role at the age of 6.
Aria grew up in a musical family, and thus has been musically inclined from a very young age, as well as a trained dancer (tap, jazz, hip hop, musical theater choreography), and actually did Irish Dance competitively for over 5 years. She is an avid musical theatre enthusiast, and has also been featured on camera for her roles in The Muppets (2011 Disney Pixar), Santa With Muscles (co-starring opposite lead, Hulk Hogan), and on TV shows like JAG, Sabrina The Teenage Witch, Without A Trace, and more!
Follow her on social media here:

Instagram: @arianoellecurzonofficial
Check her out on imdb.com for a (mostly) complete list of her credits.
https://www.mwroc.com/wp-content/uploads/2019/06/AriaCurzone-news-3.jpg
514
360
laurakaye
http://www.mwroc.com/wp-content/uploads/2020/05/MWROC-logo-with-spelled-out-v3.png
laurakaye
2019-06-08 19:59:54
2021-04-15 13:04:40
Aria Curzon