REGISTRATION FOR THE FIRST-EVER VIRTUAL MWROC
OPENS ON WEDNESDAY, MAY 13th!
Important COVID-19 information
(updated May 9, 2020)
MWROC XI is a GO! This page will be updated within the next few days when we announce our exciting plans.
MWROC XI (aka our 11th annual camp) will be a 2-week cutting-edge Virtual experience like no other!
Stay tuned for more info and, as always, please contact us with any questions you may have.
Visit our Faculty page to find out about our phenomenal team of Artist Mentors!
---
Join us for this intensive musical adventure where attendees explore their limitless imaginations with the best Artist Mentors in our industry. Classes include improvisation, composing, arranging, singing, movement, acting, and much more, MWROC is the ultimate experience to catapult your skills to the next level and beyond. PLUS, you'll be creating a new network of lifelong friends and colleagues!
MWROC is open to students, educators, hobbyists, and professionals alike; there is simply no other summer music gathering that compares to what we offer!
Opportunity doesn't wait for you to be ready.
Be Bold! Be Brave! Be YOU!
"I have to tell you that I get teary reading the incredible feelings conveyed in posts from kids, staff, parents, and adult attendees about belonging, acceptance, relaxing their defenses, immersing themselves in the present, in the music, in the friendships; the pure joy of meeting and bonding with people. I know you understand what you do for these kids and yes it is about the music. But with that comes so much more. You influence these kids for life!!!!"
~ a MWROC 2018 parent
---
An Individual Musical Experience for All Skill Levels
IF YOU ARE 18+ (EDUCATORS, PROFESSIONAL MUSICIANS, and COLLEGE STUDENTS)
For those who are both new and experienced in the world of improvisation and authentic creativity in a classic and contemporary rock setting. You can even get professional credit when attending our Teacher Training workshops with Mark Wood!
IF YOU ARE 12-17 (MIDDLE & HIGH SCHOOL STUDENTS)
Nurture your creative self with others who feel the same way you do about your music. Our counselors help to "break the ice" and build lasting friendships between our young musicians. They provide strict supervision day and night with students that are grouped according to age.
SCHOOL GROUPS: Discounts are available to large groups traveling together. Contact the MWROC office for more info!
Open to acoustic and electric string players, singers, guitarists, and electric bass players from age 12 through adult – INTERMEDIATE, ADVANCED, and PRO LEVEL (attendees are auditioned for skill level for proper placement in orchestras and groups).
Enjoy workshops and rehearsals during the day with our faculty of Artist Mentors.
Be inspired by and participate in concert events every evening.
Perform and jam at our Cafe Rock and Wreck every night.
---
"I am so impressed and inspired by the level of energy and commitment everyone brings to MWROC! This is truly the highlight of my year and one of the finest moments not only for me but for all my wonderful faculty and staff as well. It has been a vision of mine for many years to provide a place for innovation, inclusiveness, experimentation, freedom of expression, and exploring roads less traveled. It is incredibly exciting for me to watch my vision take roots and grow to such amazing heights… thank you for being part of it!"
~ Mark Wood
---
Special thanks to The ASCAP Foundation for their generous grants to The Mark Wood Music Foundation, which enable us to provide full scholarships to deserving and financially challenged young singer/songwriters and composers.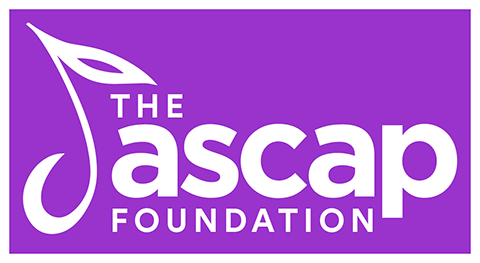 For more info on the scholarships we provide and the organizations and individuals responsible for helping us to bring as many young musicians and singers as possible to MWROC every year, please click here.