Organize a school trip to MWROC and receive
GREAT group discounts for your students and
FREE TUITION for yourself.
MWROC is the catalyst that inspires students to fall more in love with playing their instruments.
MWROC meets all 9 National Standards for Performance and the Arts (as set forth by MENC) and provides:
Daily workshops and orchestra rehearsals that will stretch your students' imagination and grow their spirit.
6 hours a day of practicing!
Faculty concerts every night that will blow their minds from world-class musicians such as Billboard chart-topping artist Rachel Barton Pine, Daniel Bernard Roumain (DBR), Dr. David Wallace (Juilliard), Tracy Silverman, and more.
Turns your school group into a family of friends
Director gets to be a camper and is duty free for the entire week! MWROC faculty and trained counseling staff takes care of your students!
Teacher training workshops – bring Mark's methods back to your school!
Fulfill your professional development hours – MWROC provides with a certificate documenting the classes you attend
---
Contact us if you would like a hi-res version for printing and posting.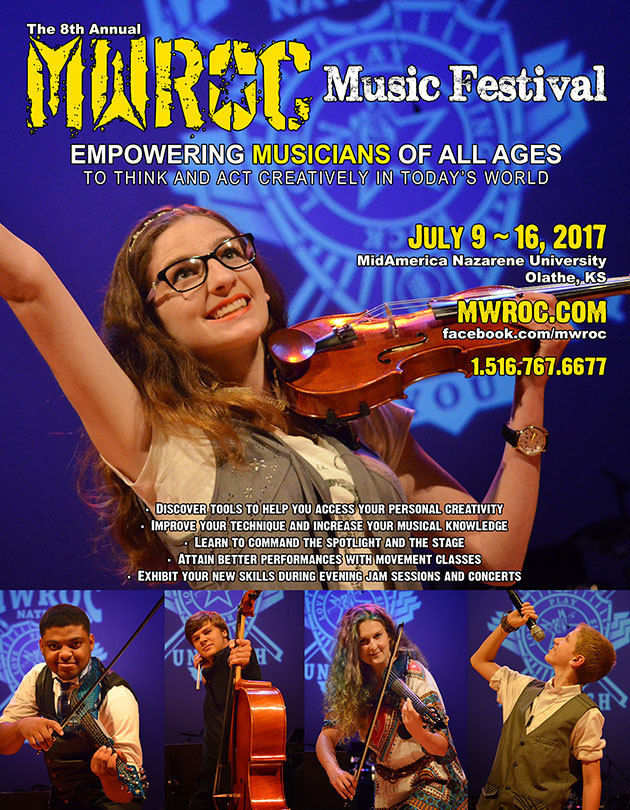 ---
Here's what educators are saying about their MWROC experiences!
Orchestra Director Karen Hooper from TX: "The skills fostered [at MWROC] are going to be vital to my students not only as musicians, but as human beings and America's future leaders.  My students need a voice, and it is my responsibility to give them the platform on which to be heard."
CLICK HERE to read Karen's letter (from which this quote is excerpted), sent as part of her teacher application for MWROC. 
Orchestra Director Darcie Pickering from Pearl River, NY : "MWROC was an amazing experience for me, both as a musician and as an educator. Mark's unique approach to the violin is accessible to virtually any level player. I've got my 5th grade orchestra playing "We Will Rock You" complete with choreography and improvisation. The concert band is jealous and my orchestra is LOVING it!"
Orchestra Director Nicole Peragine from Aberdeen, NC: "The whole Mark Wood family has the potential and power to transform music education in this country. Since attending the Mark Wood Rock Orchestra Camp I have begun to embrace improvisation in my classroom and have explored a wide variety of styles with my students that I was afraid to explore before. Mark's vision is inspiring, powerful, and more importantly accessible to musicians of all levels."