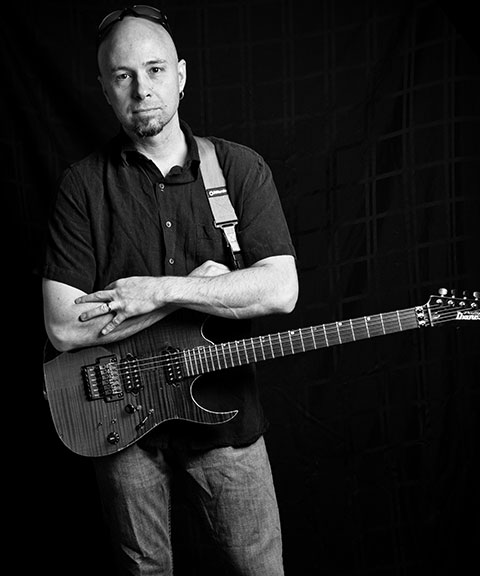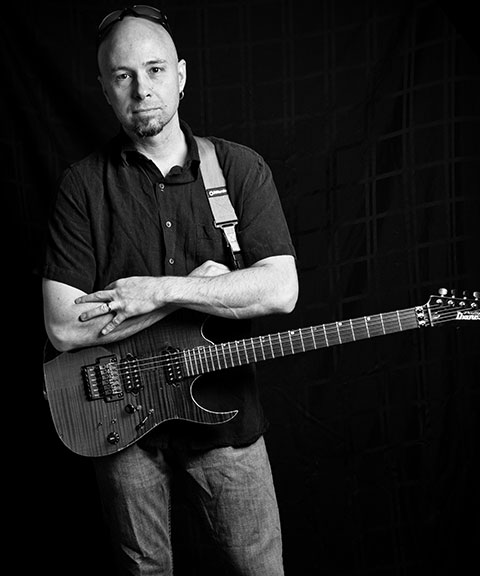 Rob Bambach is our resident MWROC guitar guru and part of The Mark Wood Experience.
He found his calling at the early age of 4. His older sister brought home an acoustic guitar but quickly put it down. Rob picked it up and, as the song says, "that one guitar did his whole life change."
Rob committed himself to studying music seriously, as a student of a number of great professionals and studying at community college and then the Manhattan School.
Rob has worked with and played alongside many world class musicians, including Andy Cichon, Chuck Burgi, David Sanborn, Steve Vai, Maceo Parker, Livingston Taylor, Mark Wood, Taylor Dayne, Rob Balducci and many others.
There is never a dull moment for Rob. He composes, teaches a number of wonderful students, plays 200-250 gigs a year from local bars to Broadway, records, and spends all the time he can with his other true love, his family. Rob couldn't be happier.
What to expect in Rob's classes:
Improvising and songwriting
Tools and techniques you'll need for performance
Analyzing famous solos
The art of playing with other musicians, from trios to orchestras
Tricks and effects: pedals, distortion, and more!
Chord construction and harmony
Phrasing: combining notes and melodic rhythm
How to "think" not ONLY like a guitarist but a well rounded musician
Scales – What, where, and how to use (or not use)
Inside AND outside playing
CHOPS, CHOPS and MORE CHOPS: Alternate, sweep, bounce, hybrid, economy picking….Hammers and pull-offs, two handed tapping…and most importantly – When to use them
How to have FUN!!!
Connect with Rob:
Website
http://www.mwroc.com/wp-content/uploads/2010/04/Rob-Bambach1.jpg
576
480
MM
http://www.mwroc.com/wp-content/uploads/2020/05/MWROC-logo-with-spelled-out-v3.png
MM
2017-08-29 20:38:01
2019-06-09 03:09:33
Rob Bambach