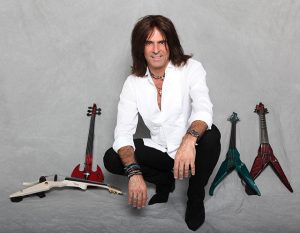 Recording artist, performer, producer, inventor, Emmy-winning composer and music education advocate Mark Wood has spent the past four decades electrifying the orchestra industry – literally.
Dubbed "The Les Paul of The Violin World" by PBS, the Juilliard-trained violinist (he attended on full scholarship) first turned the string establishment on its head in the early 1970's with his invention of the first solid body electric violin. His company Wood Violins is the premier manufacturer of electric violins, violas and cellos worldwide and he holds the patent for the first-ever self-supporting violin. The company stands behind its claim to have made the most important change to the violin in 400 years and is often referred to as the "Stradivarius of electric violins."
Wood is a world-renowned performer who rose to fame as string master and original member of the internationally acclaimed Trans Siberian Orchestra. A successful solo artist in his own right, Wood writes and records original music for film and television, has released six solo albums, and tours with his band The Mark Wood Experience (MWE). His commission credits include The Juilliard School and extensive TV broadcast music including The Winter Olympics and The Tour de France (for which he won an Emmy).
Mark's highly-anticipated Turbow album is his latest release on Viper Nation Records, and is being heralded as "the most dangerous rock violin album ever." The Fire 'n Ice video (the first single from the album) underscores that point in a dramatic way.
Wood has collaborated with and appeared alongside some of the biggest names in music such as Lenny Kravitz, Celine Dion, and Kanye West. As a member of his touring band, Wood had the honor of performing with the legendary Billy Joel for both historic final concerts at Shea stadium, sharing the stage with Paul McCartney, Steven Tyler, and Roger Daltry. He also starred in a Kanye West produced national Pepsi TV commercial and has appeared on the world's most venerable stages including Carnegie Hall, Lincoln Center, and Madison Square Garden.
But his true passion is music education. His program Electrify Your Strings (EYS) – now in its 18th year – is an intensive rock and roll workshop for school music education departments that boosts student self-esteem and motivation and helps raise money for music education. EYS and its team of Artist Mentors visits upwards of 75 schools per year and has been featured on The Today Show, CBS Evening News, and in countless local media outlets.
With hundreds of thousands students reached, millions of dollars raised to help school music departments across the US, and dozens of school orchestra programs saved from the chopping block because of funds raised through his efforts, Mark Wood has proven himself a man of ideas, action and results. Showing no signs of slowing down, the multi faceted visionary continues to write, perform, record, invent and inspire. As a matter of fact, Mark Wood is just getting started…
Connect with Mark:
Website | YouTube
Facebook: @markwoodmusic
Twitter: @markwoodmusic
Instagram: @markwoodexperience
MARK LEADS THE ZEPPELIN ORCHESTRA and CONDUCTS TEACHER TRAINING WORKSHOPS
What to expect in his classes:
"The fretted violin" featuring Bach
Improvisation 101
Electric strings and effects
Viperisms: Exploring the art of the Viper
How to utilize distortion with strings
The art of the solo – 2/4/8/16 bars
Blues and pentatonics
How to use your ears
Teacher Training classes!
Leading the Zeppelin Orchestra, for advanced and pro-level players
---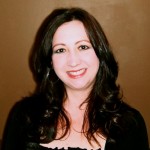 MWROC's Executive Director Lisa Batson has gained a reputation as a creative and dynamic orchestra director in the Houston area. Lisa is the Orchestra Director at Clear Falls High School, having previously worked at Space Center Intermediate School where she built the program to include approximately 200 students. SCIS has won consecutive UIL sweepstakes, been a finalist in the Texas State Honor Orchestra competition numerous times, and has been invited to perform at the state Capitol in Austin for the "Go Arts Day" three times. The Space Center Orchestras have enjoyed performing concerts along side Mark Wood. Lisa also coordinated a weeklong district Electrify Your Strings! event that included over 1,200 students with the entire Mark Wood Experience with an audience of over 5,000.
She was also a conductor with the Greater Houston Youth Orchestra and currently conducts and is the Artistic Director of the Bay Area Youth Symphony. As the founder of "Sizzling Strings Summer Camp" in the Houston area, Lisa encourages string students to study jazz and rock styles. She received her Bachelor of Music Education from the Crane School of Music, State University of New York at Potsdam. After completing her degree, she was awarded a full teaching assistantship at Kent State University where she earned a Master degree in Music Education with a concentration in string pedagogy. Feel free to email Lisa any time with questions about MWROC!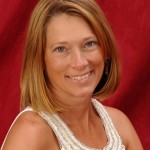 MWROC's Assistant Director Janette Hess is the Orchestra Director for Clear Creek ISD's Science Magnet School, Seabrook Intermediate, which is located in the heart of NASA's Mission Control. Under her direction, the Seabrook orchestras have tripled in size. Superior ratings at festivals and competitions are the norm for Seabrook. Janette's program is truly out of this world now that they have performed for the Astronauts on the International Space Station!
She earned her Bachelor's in Music Education from Kent State University where she studied cello with Moshe Amitay. She holds a Master's degree in Educational Management from the University of Houston Clear Lake. Organization is a gift; as she has served as Region 17 orchestra division chairman, organized several district-wide orchestra festivals for the beginning orchestra students, and served on numerous campus and district-level committees. In her free time she is a mom to 2 active teen-agers and is an avid runner & swimmer.

---
This was our 2017 faculty, most of whom will be returning for 2018. Watch this page for updates!
---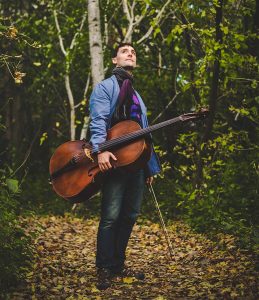 We're thrilled to welcome Greg Byers to the MWROC team of Artist Mentors!
Throughout his lifelong pursuit of music, Greg has overcome countless obstacles in order to become an idiosyncratic performer, composer, educator, and producer. Greg started playing cello at The Family Suzuki School of Rochester, NY at the uncharacteristically young age of 2 1/2. By age sixteen, he was a talented cellist, but was frustrated with the lack of personal expression found in youth orchestras. Thanks to several mentors, Greg began to explore the possibilities of the cello in a jazz context. After beginning the undergraduate program at University of Miami, Greg wanted to officially switch his major to Studio Music & Jazz, which was initially denied because he was a cellist. Shelly Berg, the current Dean of the Frost School of Music, took over in 2007 and saw Greg's perseverance. In the end Greg became the first person to double major in Instrumental Performance/Studio Music & Jazz on cello and bass, Summa Cum Laude.

In 2010 he appeared in The Weird World of Blowfly, a documentary about the aging Clarence Reid; this included footage from several tours in Europe where Greg played bass guitar for over 15,000 people. After working in the Miami music scene, Greg decided to explore opportunities in Los Angeles. LA taught the importance of viewing music from the perspective of not only the performer, but also the composer, music engineer, and business person, so he applied these skills to his debut EP Some Dark, Beautiful Morning. Greg then decided to continue his higher learning at McNally Smith College of Music in Saint Paul, where he graduated a Master of Music Performance. Since 2015 he has performed on BBC Two (Later… with Jools Holland) and Univision (Latin GRAMMYs); been a featured artist/clinician at New Directions Cello Festival, Creative Strings Workshop, and Eclectic Strings Day; arranged strings for Omar Rodriguez Lopez's latest solo project; and received the Artist's Initiative Grant through the Minnesota State Arts Board. Now a resident of the historic A-Mill Artist Lofts of Minneapolis, Greg maintains a busy schedule; juggling original and freelance performances, a private cello/bass studio and recording & production services.
Connect with Greg:
Website | Facebook
Instagram/Twitter: @cellogreg
What to expect in Greg's classes:
Articulation: how changing your phrasing can make you sound more authentic in any genre
Improvisation: exercises and games to enhance your soloing abilities
Fingerboard theory: learn your chord/scales on and off the instrument
Arranging on the fly: how to get your ensemble to transform a lead sheet into a unique performance
Songs in a wide variety of modern genres: Pop, Rock, Soul, Fusion and more
Gear for dummies: straight forward suggestions on the best amplified sounds and the good/bad/ugly of effect pedals
---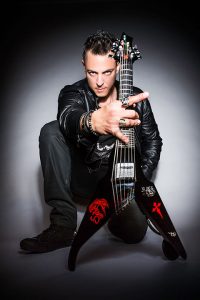 Haydn Vitera is one of the amazing Artist Mentors on our Electrify Your Strings team. Formerly a member of Grammy-winning Asleep at the Wheel, Haydn is a multi-talented instrumentalist who plays guitar, keys, and most notably, electric violin on his 6-string fretted Viper, introduced by Vitera for the first time into the Latin genre.
Haydn fuses old-school American rock with Latin grooves and instrumentation as a backdrop for pop rock lyrics in Spanish, English, and Spanglish.  This Austin-based artist brings an unmistakable Texas edge to Rock Latino, blending congas and horns with slide guitar one minute and orchestral strings with fiery rock violin the next. In addition, Vitera is an extremely versatile vocalist who can growl like David Coverdale or sound as smooth as Luis Miguel.
The first of its kind, the Rock Latino electric violin instrumental "La Vibora" ("The Viper") was licensed by the City of San Antonio for use in its worldwide promotional video which debuted at the Shanghai Business Expo. EYS creator Mark Wood loved the song so much that he arranged the work for string orchestra and performs it regularly in the EYS repertoire.
Haydn received his training and education at UT Austin, studying violin performance with Dr. Eugene Gratovich, as well as theory and composition. He also studied with Dr. Tim Muffitt for 3 years with the UT Symphony.
Haydn has been a professional touring and studio musician since 1997 in a wide variety of genres but primarily country and rock. His most notable performances have been with Stevie Wonder, George Strait, Asleep at the Wheel, Delbert McClinton, Rick Trevino, Los Lonely Boys, and Itzhak Perlman (with the UT Symphony).
Connect with Haydn:
Website | Facebook | Twitter
What to expect in Haydn's classes:
Exploring the Nashville Number System, a great way to learn about chord progressions and how to improvise and play over them.
Band Etiquette: How to Play Nice With Others (aka "I love what you didn't just play there.")
Recording yourself and making your best presentation
---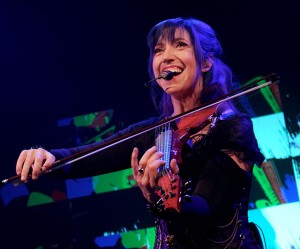 Val Vigoda is the newest Artist Mentor to join the Electrify Your Strings team and we're thrilled that she's returning this summer to bring her incredible talents to MWROC. Val is a live-looping, electric violinist, singer/songwriter, and a founding member of the band GrooveLily. She has toured the world with Cyndi Lauper, Joe Jackson and the Trans-Siberian Orchestra and is now touring the solo, multimedia, music concert Just Getting Good.
Her latest venture is Ernest Shackleton Loves Me, an off-Broadway show that she co-wrote and stars in.
Val studied at Princeton University and has taught at Stanford University, Emerson College, and the Berklee College of Music. She has co-written songs for Disney's Tinker Bell movies as well as the scores for ten stage stage musicals which have been produced from McCarter Theatre to Off-Broadway. Valerie won the Jonathan Larson Award, the LA Ovation Award for Best Musical, and the ASCAP Richard Rodgers award.
Val lives in LA with her 10-year-old son Mose.
---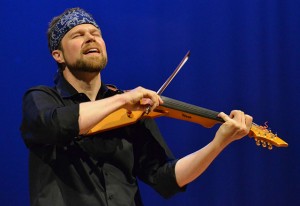 Dr. David Wallace – The New York Times compares David's solo improvisations to "Jimmy Page fronting Led Zeppelin." After fourteen years as a professor at the Juilliard School in NYC, Doc Wallace is the Chair of the String Department at Berklee College of Music in Boston. A Senior Teaching Artist for the New York Philharmonic, David is an internationally-touring musician; an award-winning composer; and a master teaching artist who has performed, consulted, and authored curricula for dozens of performing arts institutions.
A short list of David's clients and presenters includes Carnegie Hall, The Chamber Music Society of Lincoln Center, the Los Angeles Philharmonic, the New York Philharmonic, the Tanglewood Music Festival, Young Audiences, Midori and Friends, the Boston Symphony Orchestra, and the Pittsburgh Symphony.
Known for his mastery of eclectic styles ranging from all classical genres to fiddling, rock, and free jazz, David has also gained widespread acclaim for his ability to connect with audiences in diverse community settings. Never content to let music remain in the concert hall, David actively brings his artistry to schools, hospitals, psychiatric facilities, homeless shelters, houses of worship, and prisons. Symphony Magazine declares his book Reaching Out: A Musician's Guide to Interactive Performance "an invaluable manual for all musicians, classical or otherwise."
David's Texas-style string band, The Doc Wallace Trio, will be releasing a new live album later this year. His classical flute-viola-harp trio Hat Trick, just finished recording a new CD with Grammy-winning producer, David Frost. Hear more at CD Baby. Watch videos of David's electrifying performances from MWROC 2011 on YouTube
What to expect in David's classes:
Improvising in the free jazz context of New York's downtown scene
Playing the blues and soloing effectively
Learning to play Nahum: An Apocalyptic Prophesy for Electric Viola
Gaining shortcuts and secrets to better tone and technique
Developing compositional and creative ability
---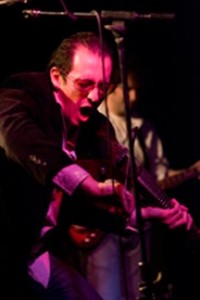 Joe Deninzon has been hailed by critics as "The Jimi Hendrix of the Violin" because of his innovative style on the electric seven-string violin and his compositions combining jazz and rock with Gypsy influences. A musician who transcends many genres, he has worked with Sheryl Crow, Bruce Springsteen, Phoebe Snow, Everclear, Ritchie Blackmore of Deep Purple, Smokey Robinson, Aretha Franklin, Robert Bonfiglio, and Les Paul among many others. He has also performed as a solo electric violinist with the New York City Ballet for Richard Einhorn's "Red Angels." and has performed, co-written, and musically directed the of Broadway show, "Spider Dance" with percussionist Alessandra Belloni.
Joe is the lead singer and violinist for the band, Stratospheerius, who have just released their fifth CD, "The Next World," on Steve Vai's Digital Nations label, and were named "Best Jam Band" in the Musician's Atlas Independent Music Awards. He can be heard on over a hundred CD's and jingles as a violinist and string arranger.
A 12-time BMI Jazz Composer's grant recipient and a winner of the John Lennon Songwriting Contest, his original music has been featured on CMT, MTV VH1, Comedy Central, National Geographic, the Travel Channel, the History Channel, and most recently, the Will Ferrell/Adam McKay-produced film "Virginity Hit". Joe has released a CD with his Acoustic Jazz Trio featuring guitarist Steve Benson and bassist Bob Bowen, entitled "Exuberance". He is also a member of the Sweet Plantain String Quartet, which combines classical, jazz, hip-hop, and Latin styles.
What to expect in Joe's classes:
Fiddlefunk: Using the violin in a funk or hip-hop band
Rhytholin: Chopping, scratching, and comping on the violin
The "Effective" Violinist: Working with effects in a solo or composition
Fusion Violin: Mahavishnu, Jean-Luc Ponty, and original songs.
Singing and playing/ arranging violin parts around vocals
Rocking out your string quartet
---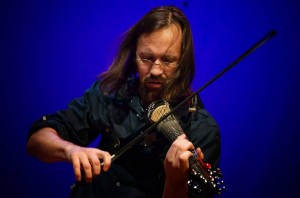 Chuck Bontrager is the very definition of the the 21st-century violinist: classically trained, yet experienced in multiple performance styles; fluent in several variations of his instrument (viola, chin-cello, mandolin, and especially his 7-string Viper electric violin); capable as a performer, arranger, and conductor; and wholly dedicated to the advancement of his instrument and the education of new generations.
As a performer, Chuck has appeared with every major symphony orchestra in the Chicago area, including the Chicago Sinfonietta, the Lake Forest Symphony, and the Chicago Symphony Orchestra. He has performed in theater orchestras in over twenty productions on the Broadway In Chicago series as well as productions with Drury Lane Oakbrook, Chicago Shakespeare, Court, Northlight, Steppenwolf, Marriott Lincolnshire, and The Goodman theaters. He also performs regularly as String Captain with local tribute giants Tributosaurus, and his Tool tribute band, Vicarious.
As an educator, Chuck teaches at Columbia College Chicago and the Merit School of Music. He is an experienced private lesson and group class teacher, chamber coach, Rock Band instructor, and clinician; his Metal Violin demonstrations are a frequent addition to local school curricula, most recently at Washington Jr. High School in Naperville, Illinois, and with the Audience Matters outreach program sponsored by the Chicago Sinfonietta.
Connect with Chuck:
Facebook
What to expect in Chuck's classes:
Using your axe in a Metal Band – gear, techniques, and attitudes
Insane Gain – finding and using an uber-distorted sound
Re-Ruption – learning, adapting, and expanding iconic guitar solos
Be The Band – transcribing the charts and leading the string section on the next big tribute show
Surviving The Four-Gig Day – tips and tricks for the modern multi-style freelance instrumentalist
---
Matt Vanacoro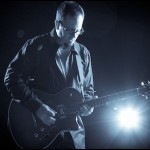 is a graduate of Manhattanville College's music program and NYU's prestigious Music Technology program, and is a skilled pianist and composer with a strong background in contemporary music and jazz. Always a dynamic performer, Matt has studied jazz piano and guitar with New York Jazz Legends Charles Blenzig and Jay Azzolina.
Matt has integrated his love of composing and theory with his keyboard skills to craft the perfect fit for a myriad of live situations. He has performed, recorded and collaborated with local and national touring acts up and down the east coast in a range of styles from pop sensation Aaron Carter, NY jazz vocalist Amy Regan, Jordan Rudess of Dream Theater, Mark Rivera of Billy Joel and numerous others.
His music has been featured in television and film, from Oprah Winfrey's television show to films by Lionsgate. Matt's biggest influences as a musician are Trey Anastasio of Phish, Chick Corea and Al DiMeola of Return to Forever, and Herbie Hancock / Thelonious Monk. He endorses Nord Keyboards, Traveler Guitars, Gator Cases, Morely Wah Pedals and Source Audio distortion pedals.
Connect with Matt on Facebook
What to expect in Matt's classes:
Keys/computer programming
Composing and arranging using the latest technology available
Jazz Improvisation
Dry humor with a dark twist
---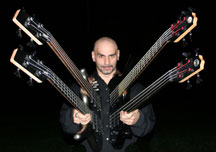 Paul Ranieri was born in New York City and raised in a musical and artistic environment. He started studying music and playing bass at age 11. Influenced early on by the music from cartoons, science fiction and monster movies; and then later by all the greatest rock, funk, and jazz bass players, Paul is now involved in many diverse musical projects and has developed a melodically ferocious and powerful playing style all his own.
With a degree in Jazz Performance from New York's New School University and Mannes College of Music, Paul's talents encompass a high level of technical expertise and professionalism. Paul is currently the bassist for producer, inventor, Emmy Award-winning composer, and highly acclaimed international recording artist Mark Wood, and has been touring the US with Mark's "Electrify Your Strings" series of music education programs; working alongside Mark to participate in the creation of rock orchestras with student musicians at schools and universities across the nation.
Paul has been a teacher and music educator since 1990, having taught at San Diego's only professional bass shop and music school; Bass Alone and at Sam Ash Music University and also has a successful private teaching practice. Paul is also leader of the band Dangered Ace, whose debut CD "GoTenGo" was recently released to great acclaim.
Connect with Paul:
Website
What to expect in Paul's classes:
Modern Bass playing concepts and dexterity including developing your ability to play in all styles and handle all rhythms.
Your Partner in Crime – Playing with the drummer and being able to think as they do and match their playing.
Electric Bass Improvisation – Improving both your technique and increase your musical knowledge.
Slapping Techniques – How to apply modern slapping to any string instrument including special techniques like "The Ranieri Theory".
---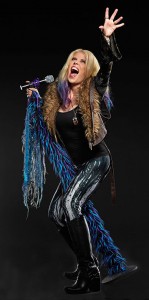 Vocalist Laura Kaye has a lyricism and musicality all her own and is a rock and roll chanteuse whose take-no-prisoners voice invokes the likes of Steven Tyler and Aretha Franklin.
Over the course of a musical career that began when she was a teenager, Laura is the powerhouse vocalist in the Mark Wood Experience (MWE), and is also Mark's wife. Along with their son Elijah, Laura and Mark have toured extensively with the EYS program for 16 years. Laura is also Vice President and co-owner of Electrify Your Strings, Mark Wood Music Productions, Mark Wood Rock Orchestra Camp, Wood Violins, and the Mark Wood Music Foundation.
As a recording artist and session vocalist, Laura has worked with legendary musicians such as James Brown, Aretha Franklin, Lenny Kravitz and Sean Lennon and been featured on countless television shows and advertisements. Laura is also a solo musician who continues to write, record, and perform.
Laura adds the Electrify Your Choir component to EYS programs; and works with choir students, coaching them for the performance and auditioning soloists to be featured during their concert events. She empowers each student she works with by encouraging them to cultivate their own unique style; and by teaching them performance techniques, stage presence, and improvisational tips and tricks. But above all, she helps all her students to tap into their individual creative potential!
Connect with Laura:
Website
Facebook
What to expect in Laura's classes:
Performance tips and tricks
Vocal techniques that will give you stamina and strength
Every singer's essential arsenal for vocal health
How to own the spotlight and the stage
Methods to get you functioning on a high creative level
Songwriting exercises to clear your brain
Private mini-lessons are available throughout the week
---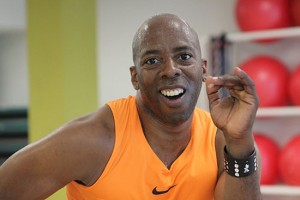 Nathan Blake returns this year with his very special and extremely popular classes on stage movement for our attendees.
Nathan Blake is a YouTube sensation in the Zumba world, with over 2 million views for his dance videos posted from classes he's given in more than 40 countries and 6 continents. His well-earned Zumba nickname is "Mister Worldwide" and his upbeat, high-energy, charismatic teaching style has gained him a devoted and loyal following.
Blake has performed onstage with Beto Perez (the creator of Zumba) as a back up dancer for several Zumba national conventions, and appears at every major Zumba event, both nationally and internationally, including those held in Australia, Germany, France, and Sweden. Most recently, Blake was in the Czech Republic assisting Beto and the Zumba team with his energetic warmup routines.
Nathan has a performing arts degree from Hofstra University and also attended a 2-year dance intensive program at Alvin Ailey American Dance Theater. In addition to his work in the field of Zumba and cardio dance, Blake also performs annually with the Scottish Ballet in Glasglow.
Blake currently teaches classes in dance, fitness, kick-boxing, and more in the New York area, and is a true leader his field; having developed his own unique approach called "The Blake Experience."
Connect with Nathan:
Facebook
What to expect in Nathan's classes:
Build Your Toolbox of Movement: identifying and embracing your own unique performance style
Sing With Your Body: become a more fluid "mover"
Spacial Awareness: exercises to help you interact effectively with others onstage
Dance party Friday night!
---
Drummer/Author Jason Gianni is a full time instructor at the prestigious Drummers Collective in New York City as well as an adjunct professor at the University of the Arts in Philadelphia. He holds a Master of Music degree from Pennsylvania State University as well as a Bachelor of Music degree from the University of Delaware both in Percussion Performance.
As a session drummer, Jason has recorded many television & radio commercials for clients such as Toyota, Discover, McDonalds, Showtime, the Oakland Athletics, Izusu, Polaroid, the California Lottery, PBS, Sprint, Capital One, Foster Farms, Blue Shield and many more. You can also hear Jason's drumming throughout early episodes of the hit show, Hannah Montana, aired on the Disney Channel, however, his most familiar session work is his playing on the opening theme song drum tracks for the popular Nickelodeon children's cartoon Spongebob Squarepants.
He is the co-author of the popular drum book entitled "The Drummers Bible" and is the featured drummer on the 2008 Hudson Music DVD called "Set Up, Tune and Play Your Drums." Jason was the back up drummer for the Trans-Siberian Orchestra and is a guest artist on their popular platinum selling CD entitled, "Night Castle." Currently, he is a sub for drummer Mike Portnoy for progressive artist, Neal Morse, he had been a drummer for the Tony-awarded Broadway & touring hit musical "Rock of Ages" for many years and was the house band drummer for the Hispanic version of the TV show "The Voice," entitled, "La Voz, Kids" on the Telemundo network. Jason is endorsed by Yamaha Drums, Paiste Cymbals, Remo Heads, Vic Firth, Humes & Berg, Kickport Products and HudsonMusic.
Connect with Jason:
Facebook
YouTube
---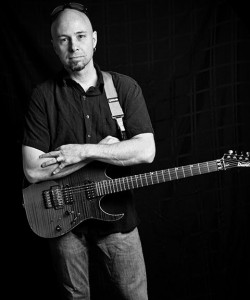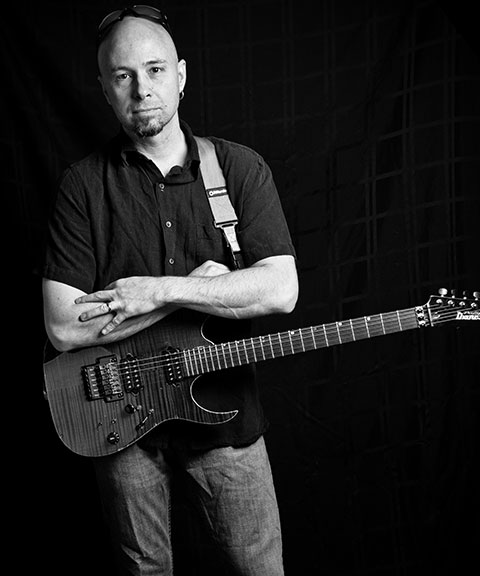 Rob Bambach returns to MWROC as our guitar guru! 
Rob found his calling at the early age of 4. His older sister brought home an acoustic guitar but quickly put it down. Rob picked it up and, as the song says, "that one guitar did his whole life change."
Rob committed himself to studying music seriously, as a student of a number of great professionals and studying at community college and then the Manhattan School.
Rob has worked with and played alongside many world class musicians, including Andy Cichon, Chuck Burgi, David Sanborn, Steve Vai, Maceo Parker, Livingston Taylor, Mark Wood, Taylor Dayne, Rob Balducci and many others.
There is never a dull moment for Rob. He composes, teaches a number of wonderful students, plays 200-250 gigs a year from local bars to Broadway, records, and spends all the time he can with his other true love, his family. Rob couldn't be happier.
What to expect in Rob's classes:
Improvising and songwriting
Tools and techniques you'll need for performance
Analyzing famous solos
The art of playing with other musicians, from trios to orchestras
Tricks and effects: pedals, distortion, and more!
Chord construction and harmony
Phrasing: combining notes and melodic rhythm
How to "think" not ONLY like a guitarist but a well rounded musician
Scales – What, where, and how to use (or not use)
Inside AND outside playing
CHOPS, CHOPS and MORE CHOPS: Alternate, sweep, bounce, hybrid, economy picking….Hammers and pull-offs, two handed tapping…and most importantly – When to use them
How to have FUN!!!
Connect with Rob:
Website
---
This list is subject to change at any time.